Newsletters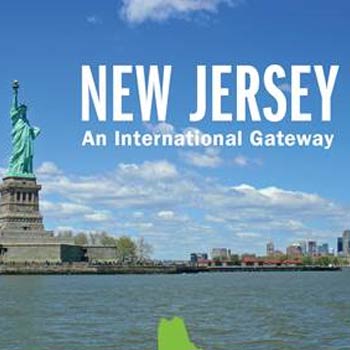 On Wednesday, April 26, 2-4pm, AMCHAM and the US Embassy (SelectUSA) will host an exclusive and intimate round-table discussion focusing on "Doing Business in New Jersey", the benefits, incentives and services provided by the State.
Our guest speaker Neal Freyman, Economic Development Specialist from "Choose New Jersey", will talk about the advantages of doing business in NJ and how his office can support companies looking to grow in NJ.
Fischer Behar Chen Well Orion & Co will host the event in its offices at 3 Daniel Frisch St., Tel Aviv (3ed floor).
For the invitation, click here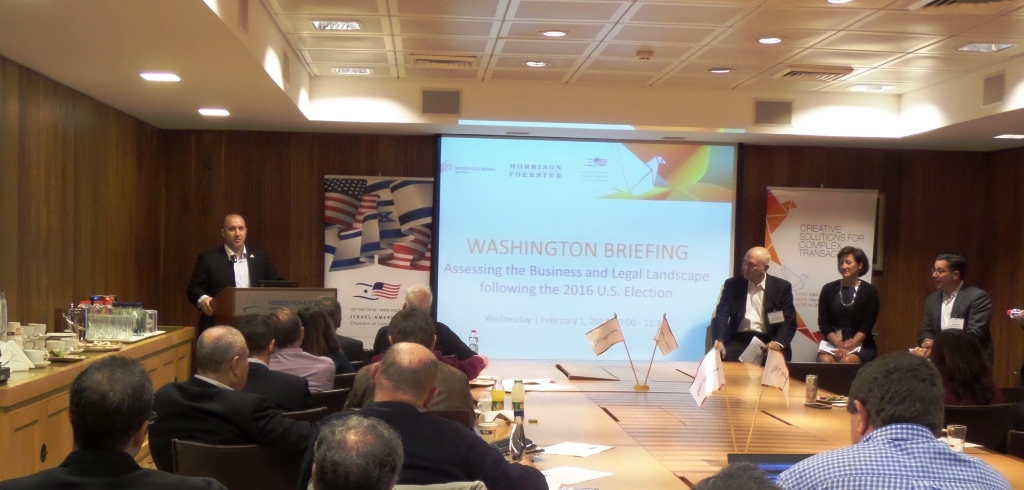 Washington Briefing: Business and Legal Landscape following the 2016 U.S. Presidential Elections
HFN, in collaboration with the Chamber of Commerce, hosted a panel with Morrison & Foerster for a special Washington briefing, during which Washington, D.C. partners discussed the business and legal landscape following the 2016 U.S. presidential election and the impact of the election on businesses in general and Israeli businesses in particular.

For the presentation please Click here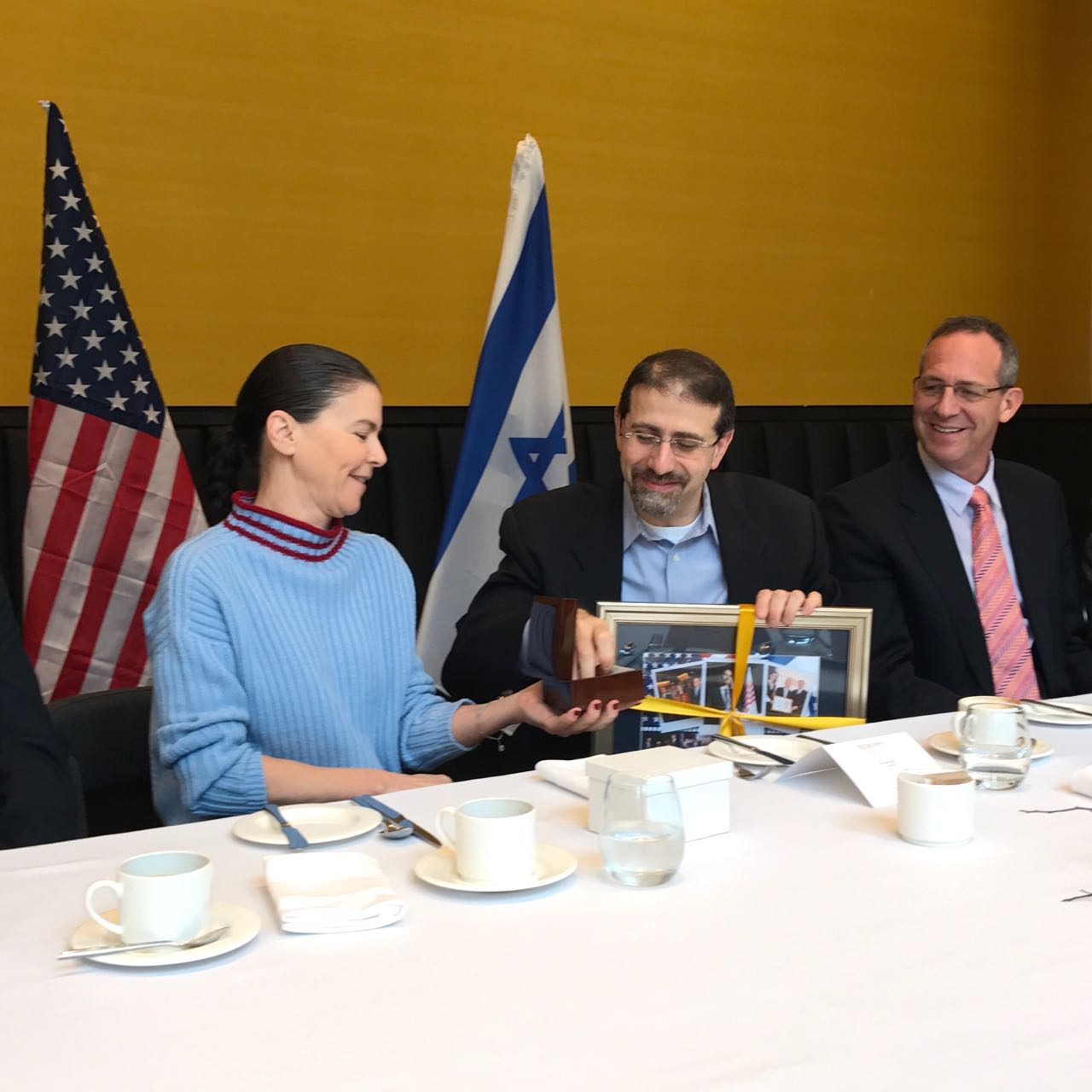 Chamber Chair Ofra Strauss, joined by Chamber Board members and Chamber Priority Club members hosted departing U.S. Ambassador Daniel Shapiro for a farewell breakfast.
Eight Israeli Food-Tech companies travelled on a delegation led by the Chamber and organized in collaboration with the Israeli Economic Mission in San Francisco, Chamber member – KPMG, the Foodtech incubator TheKitchen, and sponsored by the Export Institute and the Israel Innovation Authority.
The eight hand-picked companies: AclarTech, DouxMatok, Flying Spark, Innovopro, Inspecto, NextFerm, Valiber, Water.io aimed to expose the vibrant Israeli Food-Tech industry to the investment community in California and elsewhere in the U.S., and to potential partners in the food industry and its supply chain.
The delegation members participated in a newly created FoodTech track at the Israel Dealmakers Summit where they presented their companies in front of a packed hall, to investors, potential partners and others.
The delegation also participated at the Future Food-Tech San Francisco Conference, and at a special breakfast meeting with Bay area investors. It ended in a educational-visit at the Impossible Foods organized by TheKitchen CEO Jonathan Berger. Overall the delegation had over 120 targeted one-on-one meetings in a packed and very successful 4-day program.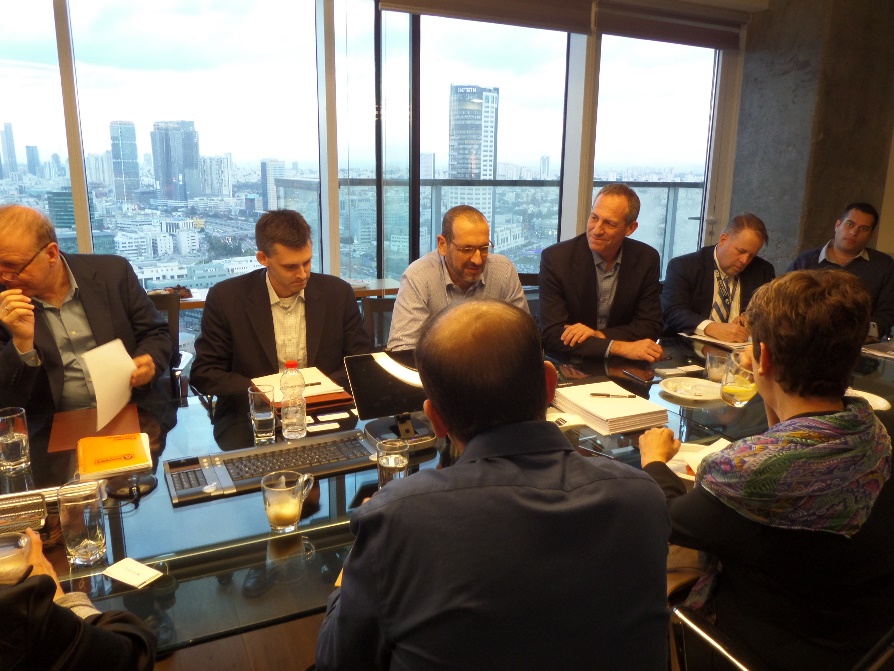 Chamber co-hosted Kevin Stine, Chief of the Applied Cybersecurity Division, National Institute of Standards and Technology (NIST)
The Chamber together with BIRD Foundation hosted Kevin Stine, Chief of the Applied Cybersecurity Division, National Institute of Standards and Technology (NIST). At a well-attended meeting of Israeli cybersecurity company executives and service providers, Mr. Stine provided an overview of NIST's activities in this space and especially in forming a framework of standards for cybersecurity.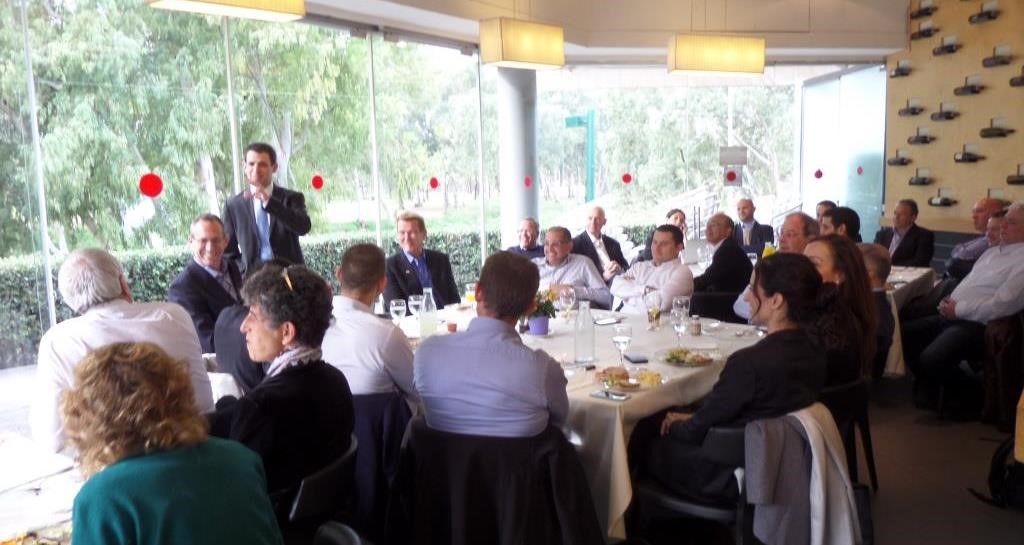 Chamber Hosts Energy Ministry DG Mr. Shaul Meridor
The Chamber Energy Committee hosted Mr. Shaul Meridor the Director General of the Ministry of Energy at a breakfast meeting attended by 35 of the energy sector business executives. The meeting was hosted by Energy Committee Chair Mr. Zvi Rome, CEO of Petco International and Chamber CEO Oded Rose.
Mr. Meridor addressed a number of burning issues such as the Natural Gas market, the reform of the electricity market and renewable energy. With regards to the natural gas supply and distribution he said that as long as fuel prices are above $38 pbbl, it is economical to switch industrial users to gas but that the problem is more with management attention. The ministry is making every effort, he said, to reduce barriers and provide incentives including financial ones to help industrial users connect to the gas grid. He also mentioned a couple of trials to connect new neighborhoods to the NG grid (in Dimona and Tel Aviv), and that next year new busses and trucks will switch to NG engines. One of the ministry's main efforts is to restore industry confidence in the NG grid hook-up process.
Regarding other forms of energy, Mr. Meridor said that the ministry is committed to increase the reliance on renewable energy such as solar and some wind and reduce the use of coal to a minimum.
The event in the press: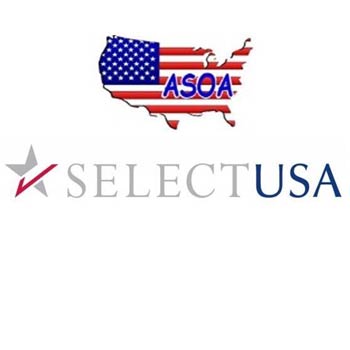 Sign up for One-on-One prearranged meetings with state and local government representatives operating in Israel to discuss locating your U.S. operations in a specific state, finding U.S. partners or entering the U.S. market.
Date:
Wednesday, February 22, 09:00-17:00.
Location:
Mosevics Hall (16th Floor), 29 HaMered Street, Tel Aviv.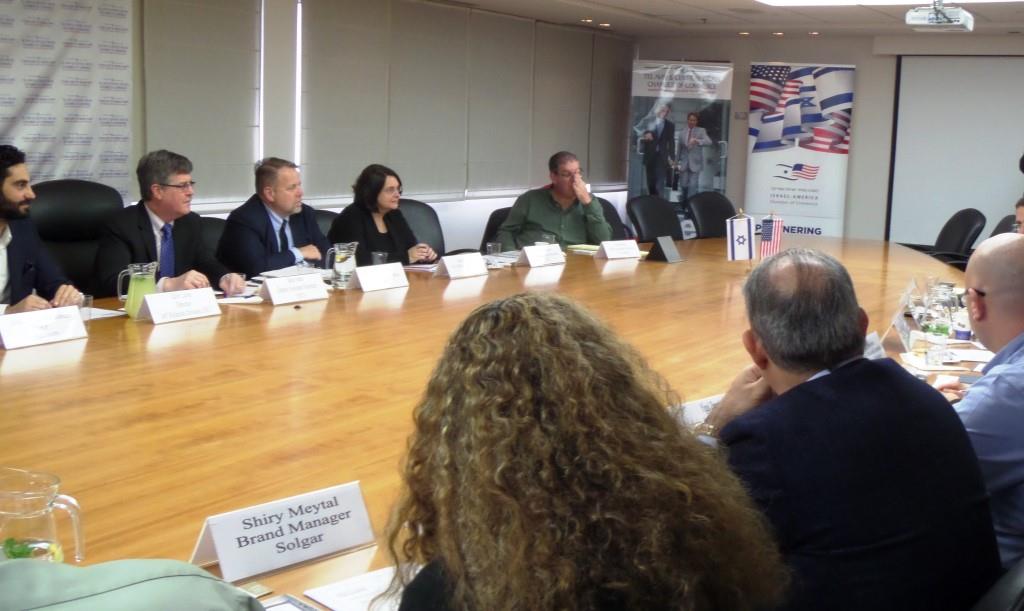 The Chamber in collaboration with the Federation of Israeli Chambers hosted a Roundtable Discussion with Skip Jones, U.S. Department of Commerce, on the Business Climate in Israel and Impediments for Importing U.S. Goods. In a well-attended meeting the Israeli companies identified several obstacles such as standards and asked Mr. Jones and the U.S. Commercial Attaché, Mr. Greg Briscoe to accelerate the effort for the removal of such barriers and support the import of U.S. goods to Israel.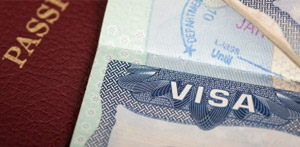 The Chamber is happy to announce that after several years and much thanks to our Visa Committee headed by Adv. Zvi Kan-Tor, this week the Israeli Government gave its approval to all required changes to enact the E2 Investor Visa. It is expected that all procedures will be in place in the next couple of months and then investors may start applying for such visas. Israelis for U.S. E2 Visas and vice versa Americans for Israeli E2 Visas. FOr more information please This email address is being protected from spambots. You need JavaScript enabled to view it.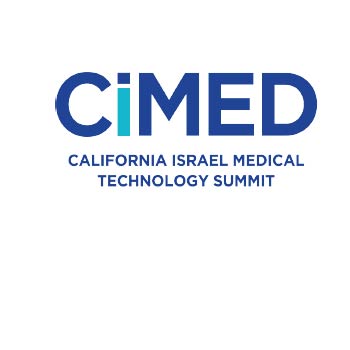 The California Israel Chamber of Commerce (CICC) in Collaboration with the Chamber is delighted to invite Israeli startups to apply to be part of the CiMED 2017 delegation, June 6 - 8, 2017.
For the invetation - Click here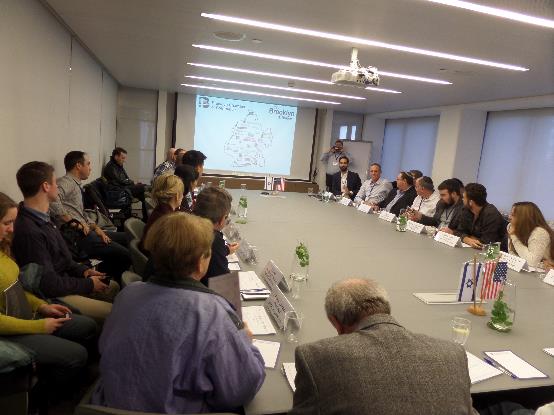 Round Table with Brooklyn Business Delegation
The Chamber in collaboration with the Federation of Israeli Chambers of Commerce hosted a business delegation organized by the Brooklyn Chamber of Commerce along with chamber board member and New York State's Israel Representative, Mr. Gerry Stoch. The Delegates met with Israeli companies to discuss mutual business opportunities.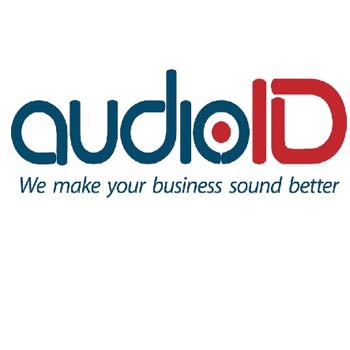 In an era where telephony, internet and cellular are leading the way, we provide the perfect match between your visual branding and your audio branding.
We create musical logos for leading brands across Israel, and worldwide. Logos that are used across all media platforms.
If you think your business should sound as good as it looks, call us today for free expert advice.
"We make your business sound better"
www.audio-id.com (Hebrew)
www.1audioidentity.com (English)
Tel: 03-537-0332